When PinkPantheress appears onstage at Governors Ball, there is a purse, as always, on her shoulder. This one's a striped Kate Spade shoulder bag that pairs nicely with the rest of her decidedly Y2K look: dark wash jeans from home, a strapless minidress that she thrifted from Barcelona, a Tank Air tube top, and a pair of heavy boots. "The wig is from some dispensary. I'm not too sure," she tells me later after yesterday's set, pointing to her silky-straight brunette locks and bangs.
It's a very Gen Z aesthetic for a Gen Z superstar, who has seen a meteoric rise since producing music in her room and sharing it on TikTok, where her songs have quickly gone viral in the past couple of years. Her biggest hit yet is "Boy's a Liar, Pt. 2," featuring fellow Zoomer It-girl Ice Spice, which dominated "For You" pages and Billboard's rhythmic airplay chart alike.
Before closing out her performance with PinkPantheress' reigning smash, she entertained the mostly young crowd with her soft-voiced and hyper-fast repertoire in tracks like "Pain" and "Where You Are" (sadly, without an appearance from her collaborator, WILLOW). Between songs—and after eventually putting down the aforementioned bag—she chatted with the audience about her hometown ("Is anyone here from London?") and tidbits behind her music. Before launching into "Last Valentine," which samples Linkin Park, she said the band is "the reason I make music the way I do today."
More From ELLE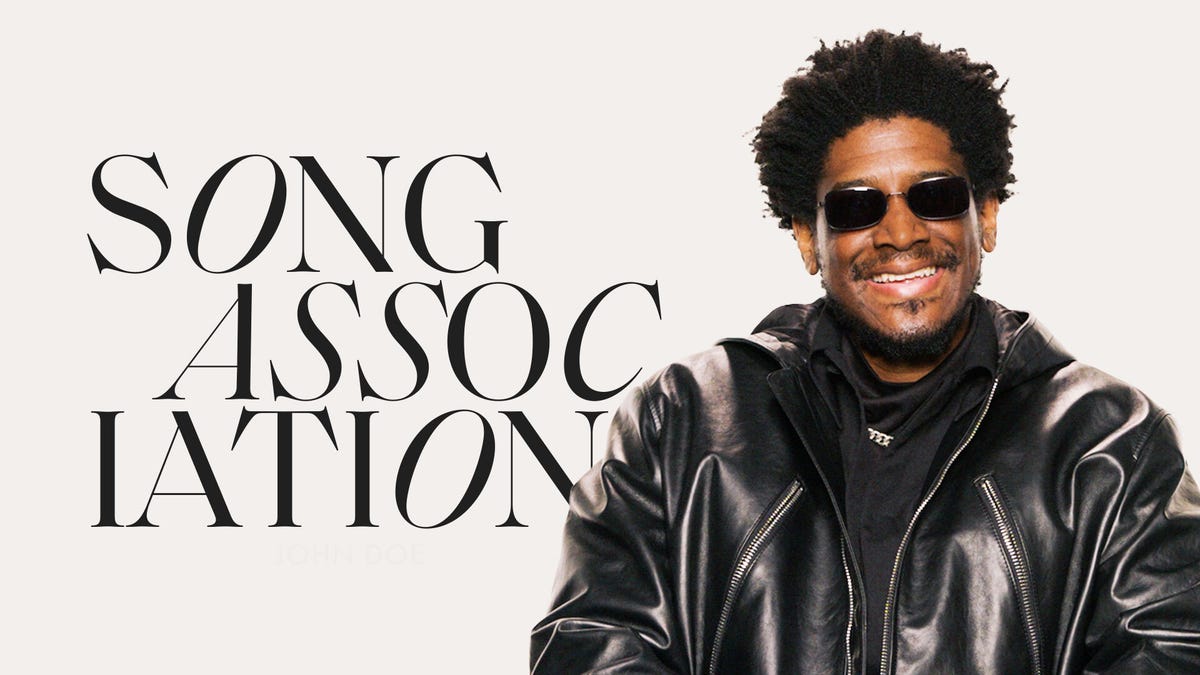 What PinkPantheress didn't get to bring to the Gov Ball stage is her newest single, "Angel," made especially for Greta Gerwig's Barbie movie. Released on Friday, the track flies in on the heels of singles by Dua Lipa and Karol G, also to be featured in the film. In fact, PinkPantheress is one of many artists on Barbie The Album, ranging from Nicki Minaj to Charli XCX. Even she was surprised that she was recruited for the project. "I was actually gassed beyond belief, because, again, I do not think that anyone knows me," she tells ELLE.com.
"Angel" is an unexpected party anthem—if that's what you want to call it—that embodies Pink's dreamy, bedroom-pop sound but with melancholy lyrics about a partner who won't answer her texts. "'Cause one day / One day, my baby just went away / My angel / You're what haunts me now that you're away," she sings in the chorus. (This isn't a spoiler about Ken ghosting Barbie, is it?) Despite the somber theme, it still feels atmospheric and cinematic, complete with an Irish jig-inspired interlude.
This content is imported from youTube. You may be able to find the same content in another format, or you may be able to find more information, at their web site.
Here, PinkPantheress talks to us about her Gov Ball set, "Angel," and her confidence onstage.
---
It was so fun to watch you perform live. How did it feel for you to be up there onstage?
It felt fine. I was really shocked, because when I heard it was a 3 P.M. slot, I wasn't sure how many people were going to be there. So, I was really surprised by the turnout. It was crazy. But, it was good. I could tell, at the front, there were people that knew all the words, so I was really happy about it.
What kind of prep went into a performance like this?
Zero prep. But I think when I overprepare, I just psych myself out.
You closed strong with "Boy's a Liar Pt. 2"—and everyone was singing along. That track is so successful, still charting and going viral. How are you taking it all in?
It's crazy, I think. Being from the U.K., you forget that you are able to do things like chart in the U.S. And, I think, when that song came about, the first one [the original version of "Boy's a Liar"], or even when I was writing it in my room and making the TikTok about it, whatever, I didn't expect it to go this far at all. I'm one of those artists where I feel like I don't really ever think about the success of a song, because I'm just so interested in putting out something that I'm happy with. So, it was a pleasant surprise. I'm just really happy about it. I'm still really, really happy about it.
This content is imported from youTube. You may be able to find the same content in another format, or you may be able to find more information, at their web site.
You just released "Angel" for the Barbie album. Can you tell me how you got involved with making the album for the film? Who approached you?
I think someone in the board meeting must have just brought up my name, and I think that they just were just like, "Yeah, let's try and ask her." And they did. I was actually gassed beyond belief, because, again, I do not think that anyone knows me. I'm always surprised. So, the fact that Greta Gerwig [does]…
I remember I was on a call with Mark Ronson [a producer on Barbie The Album] and he was naming my deep cut songs. I was like, "This is f-ing crazy." So, I was really happy to be on it. And the song that I made…we just made a random little thing for it. It's random, but I just felt like it was appropriate for the soundtrack. There's an Irish jig moment in it.
I was going to say, the fiddle was a fun little moment.
Yeah, because the soundtrack reminded me of a 2000s Disney prom scene. I was just like, let's try it and see what they think. I just wanted to have fun.
Did you get to see any of the movie to prepare?
I've seen a little bit. Everyone's going to love it.
The sound of "Angel" is not what you'd expect from the Barbie film. Is that something that you intentionally wanted to do?
I get what you're saying…I think it is actually so on par though! When I listen to that song, all I think about is the color pink. And when I think of pink, I think of Barbie. And then, the jig moment, I'm like, "No, I'm sorry. This is soundtrack music." I don't know. I was trying to make it so it was a song and soundtrack vibe. I wasn't trying to have it be more of one or the other. But I like the other songs I've heard as well. I think they were good.
As for what else is coming next, what are you cooking up right now? Are you working on anything? An album?
Yeah, I'm trying to work on an album. I don't know, I haven't ever been much of a feature person until this year. I've been so into it. I'm just thinking, maybe a few features here and there. You never know. We'll see what happens.
Is there a dream feature or collab you have in mind?
I always say different artists every time, because I just think there are so many in my roster in my head of just what I'd want. I mean, since I met NCT Dream…
When did you meet them?
I forget. Two months ago? Ever since I met them I've been really back into my K-pop bag, like, severely back into it. So, I'm thinking, I don't know, I think NCT would probably be up there.
I remember speaking to Mark [Lee, a member of NCT Dream]. And he was like, "Hey, we'd love to do something sometime." And I was like, "Okay. I see you." And the idea has been in my head ever since.
That'd be so cool. What's your vision for your album? Anything different from your past mixtape and EP?
I feel like, sonically, it's hard to tell, because my music belongs in such a specific world.
I'm trying to be versatile while still keeping everyone in the lane which they know I'm in. You know what I'm trying to say? I don't want people to be like, "This doesn't sound like her." But I do want people to be like, "Okay, but this is different from the last two." I want it to be a skill progression. I want it to be like, "Oh, the production's better. The singing's better."
You're also performing more, like you did today. Do you feel like your confidence onstage is building a bit?
I think my confidence onstage is building, because I've decided that I don't know if I care any more about people thinking I look a certain way. I remember I used to care so much. Now, I'm just like, "Yeah." I find it fun, because I like knowing which songs that [crowds] respond to more, and what songs they know. And each region I go to, [I like to see] which songs are louder than the other. I have more fun doing that, and it takes my mind off of performing. I think that's what I enjoy about performing the most: seeing the songs that people love the most.
This interview has been edited and condensed.

Erica Gonzales is the Senior Culture Editor at ELLE.com, where she oversees coverage on TV, movies, music, books, and more. She was previously an editor at HarpersBAZAAR.com. There is a 75 percent chance she's listening to Lorde right now. 
Source link