We're dropping this random pop-in episode to share one of the most embarrassing tales Sherry has ever told on this podcast. Of course it had to happen in the nicest house we've ever been in (in front of one of Sherry's personal heroes). We're also listing what's left on our to-do list, and answering the much-asked question: what's your next big project? Plus, we break down what feels different to us about this house compared to our last one (and the varied impressions you might get about us if you walked in without us being there). Lastly, we each share some recent home-related purchases and the books & tv shows that are keeping us laughing (or biting our nails, but in a good way).
You can also find this episode on your favorite podcast listening app, like Apple Podcasts, Google Podcasts, TuneIn Radio, Stitcher, and Spotify.
What's New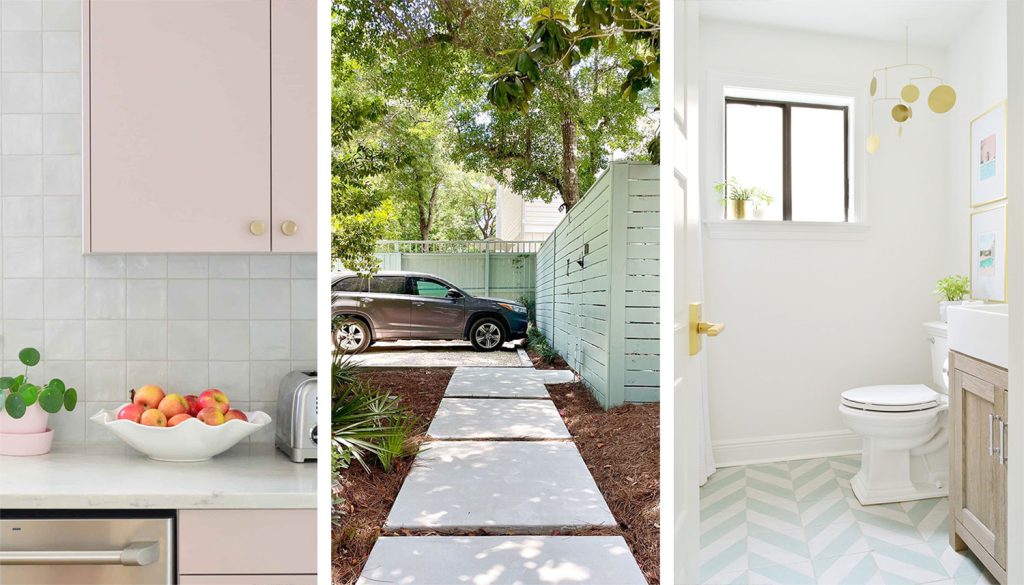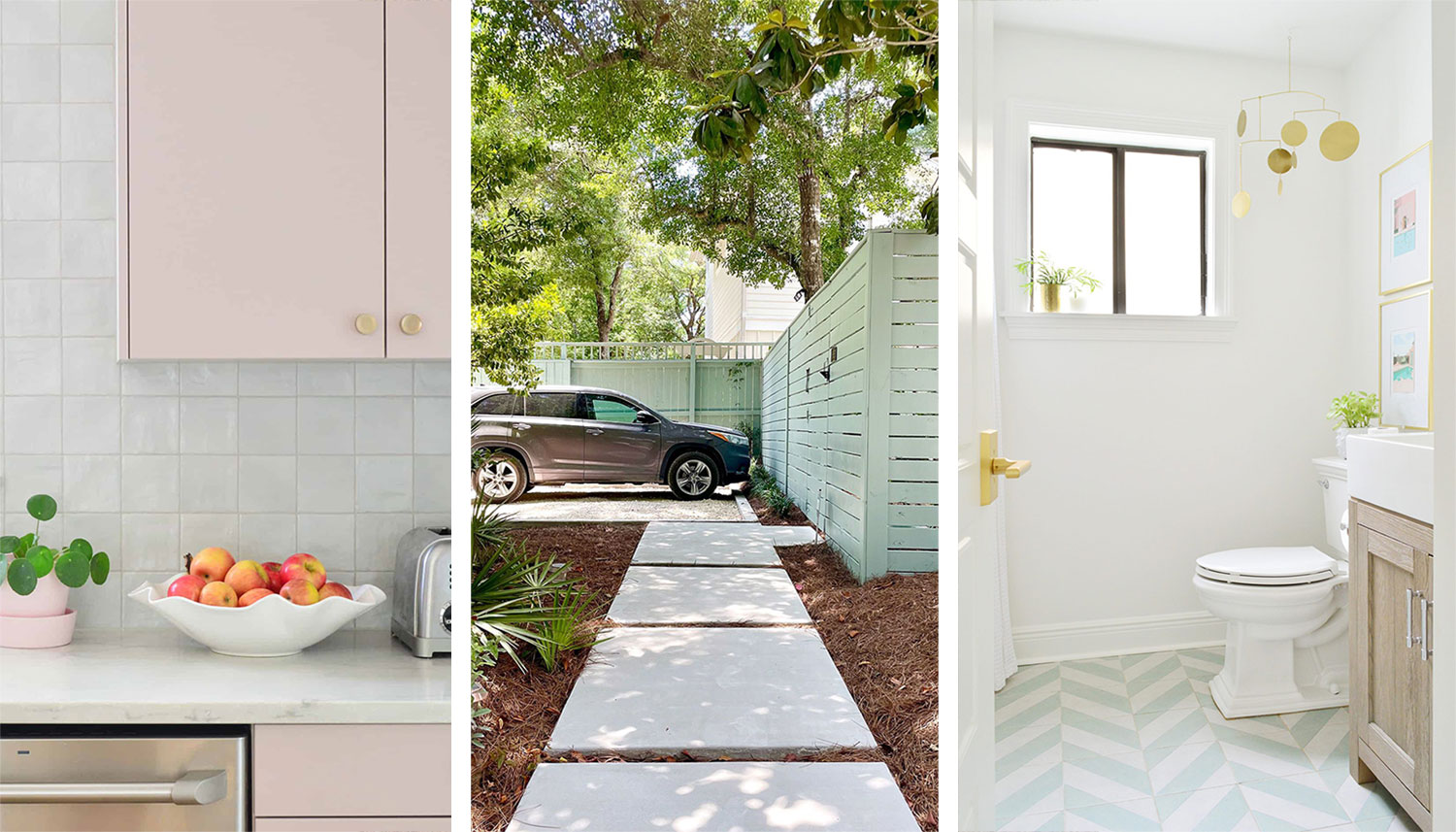 We mentioned 3 "big" projects that had been on our list in our last podcast episode from 20 months ago, so here are the blog posts where you can see how they all turned out (or, in the case of the bathroom, why we ditched the idea):
While we work on writing a post about updating the cabinets in our utility closet, here's where you can see the original utility closet makeover with the cube organizer (we lived with the space like that for about a year to really test it out, which can be so helpful).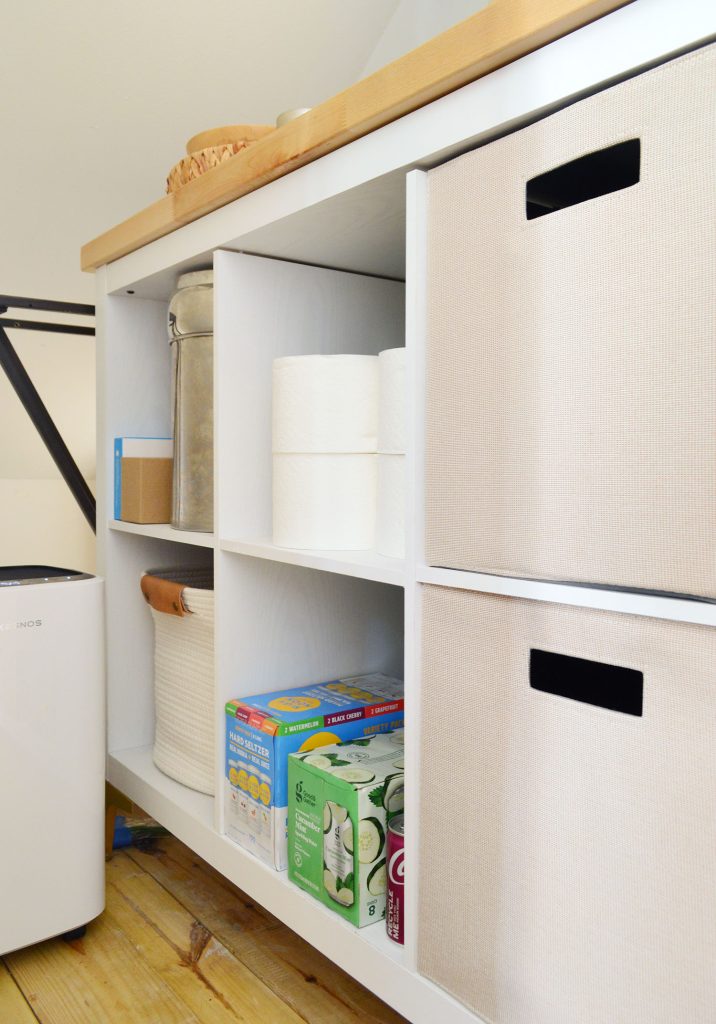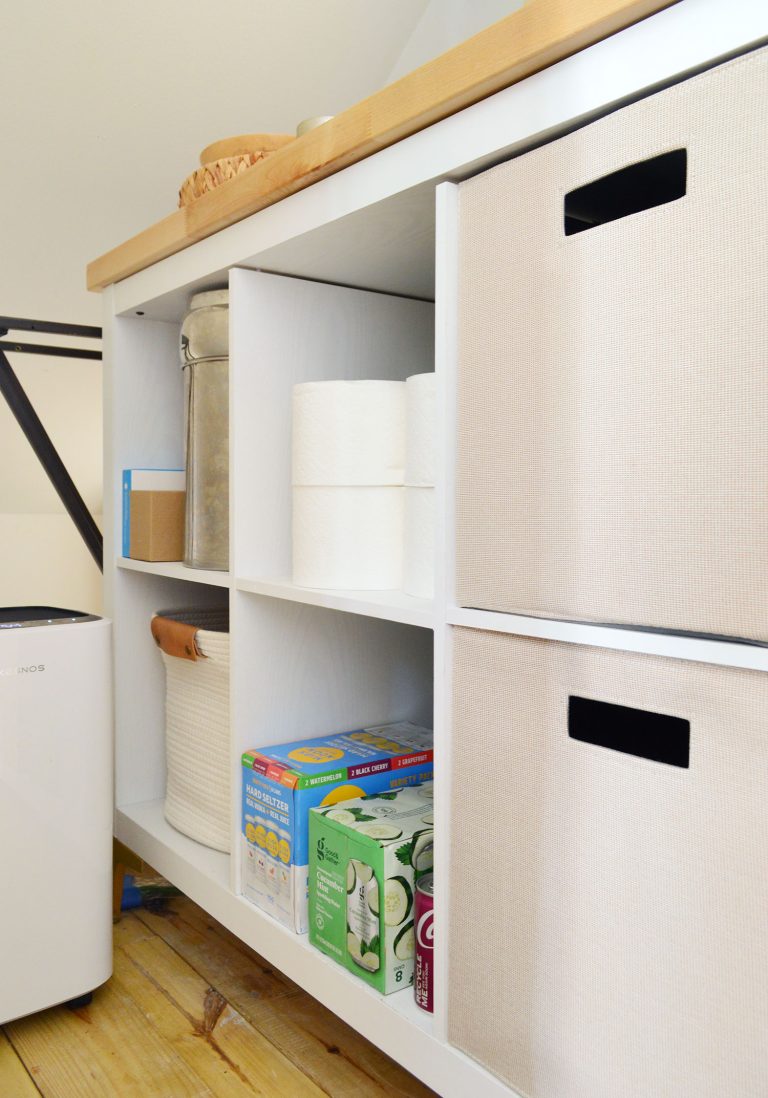 And here's our "podcasting cocoon" for recording this episode. I swear there's a microphone behind those pillows, which we stacked to help improve the sound (the blanket on the table and the closed curtains help too).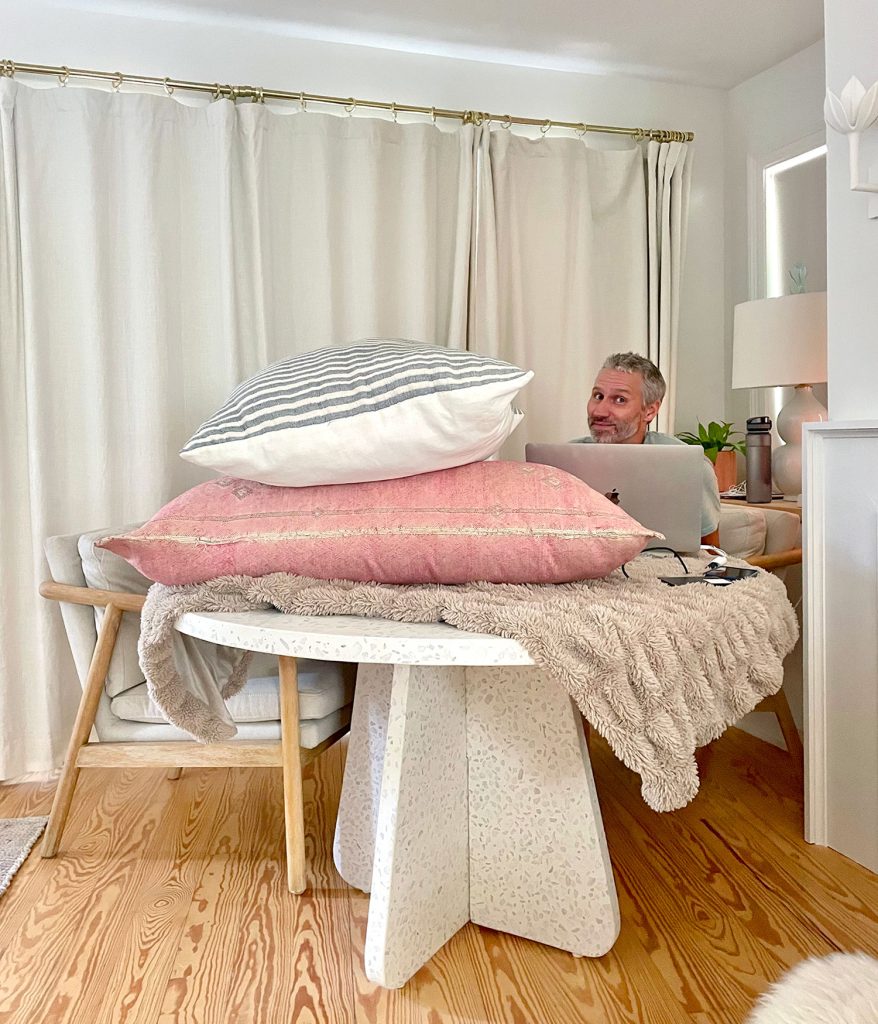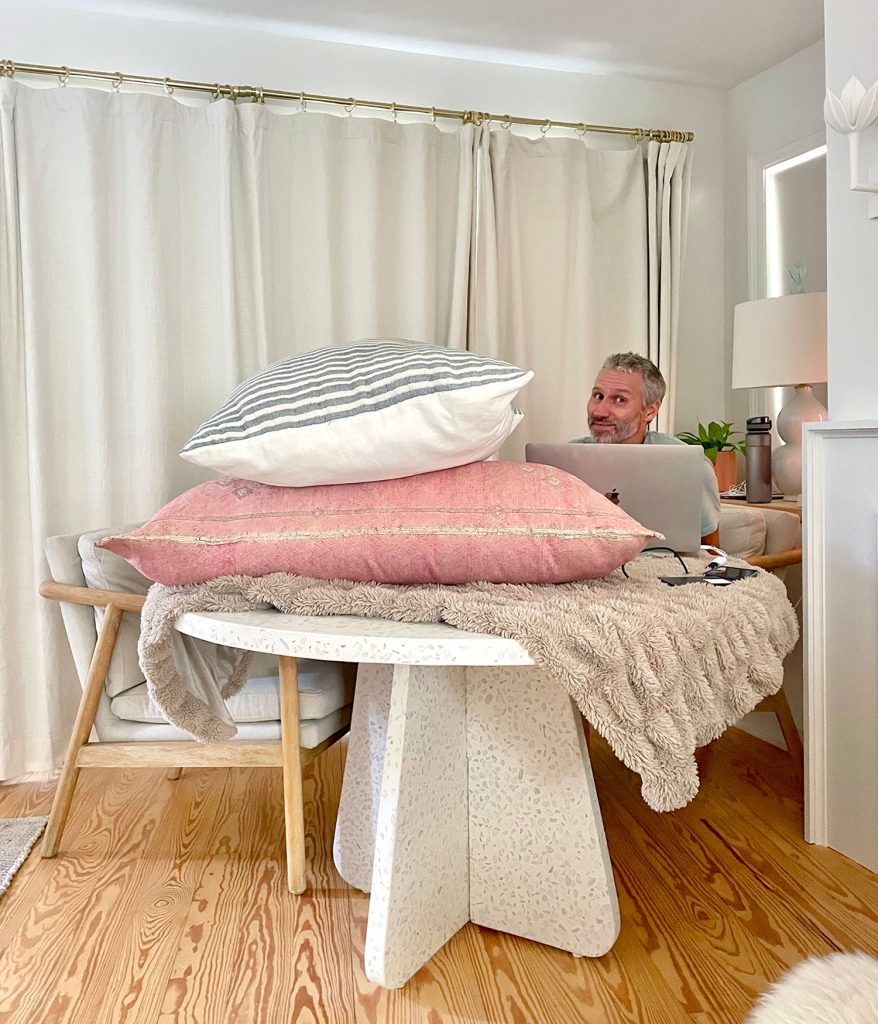 Well That's Embarrassing
Our friendship with Vern Yip started when he called into our podcast back in 2016 (Episode #15) and we finally met in 2017 at his book signing for Design Wise.
We slowly became Instagram friends over the years, and since he has a house a few towns over from ours, we now try to meet up whenever he's in town. Look how star struck Penny is: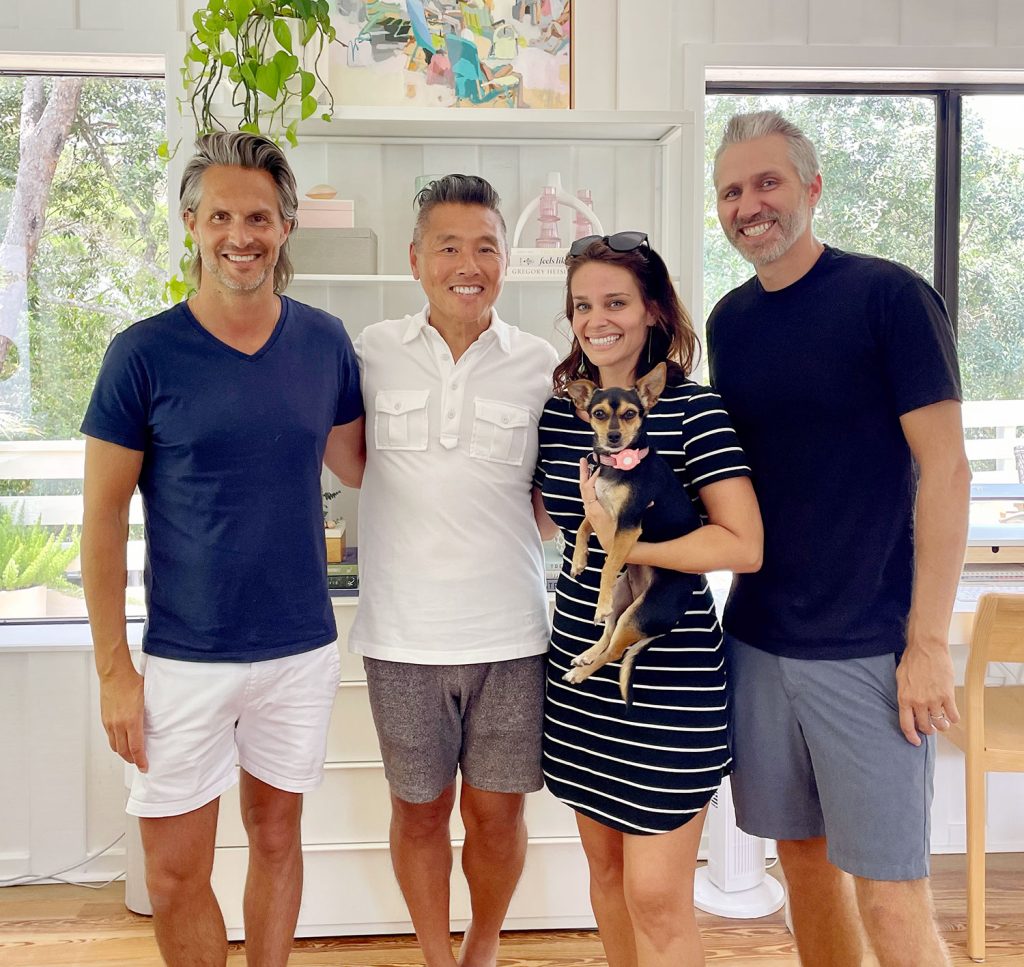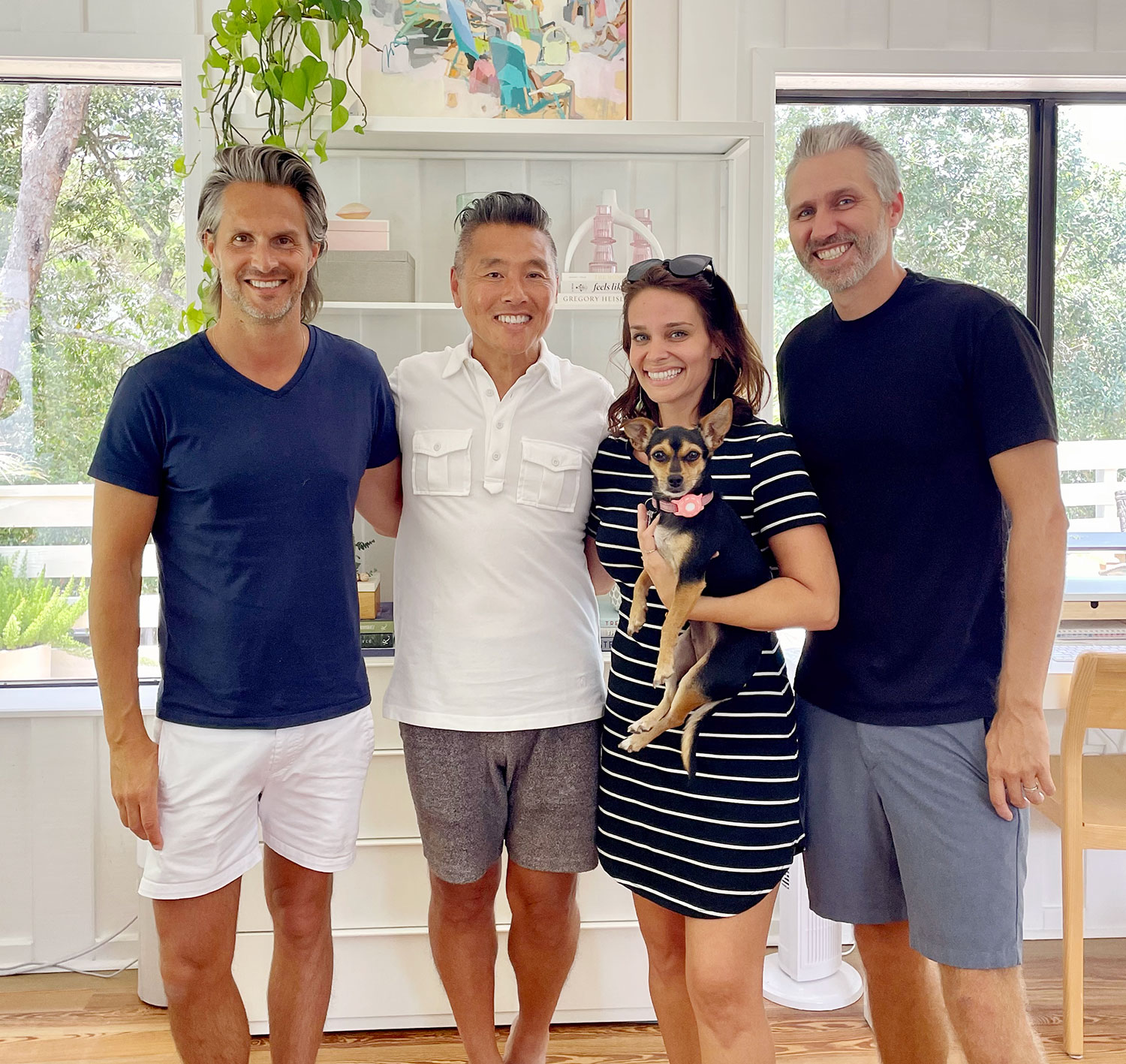 If you want to see photos of his beautiful beach house, it's featured in his book Vacation At Home and there are a few shots in this online HGTV feature.
But we know you really came to see the "reenactment" photo Sherry took after her ordeal (note the very visible hinges of the open door).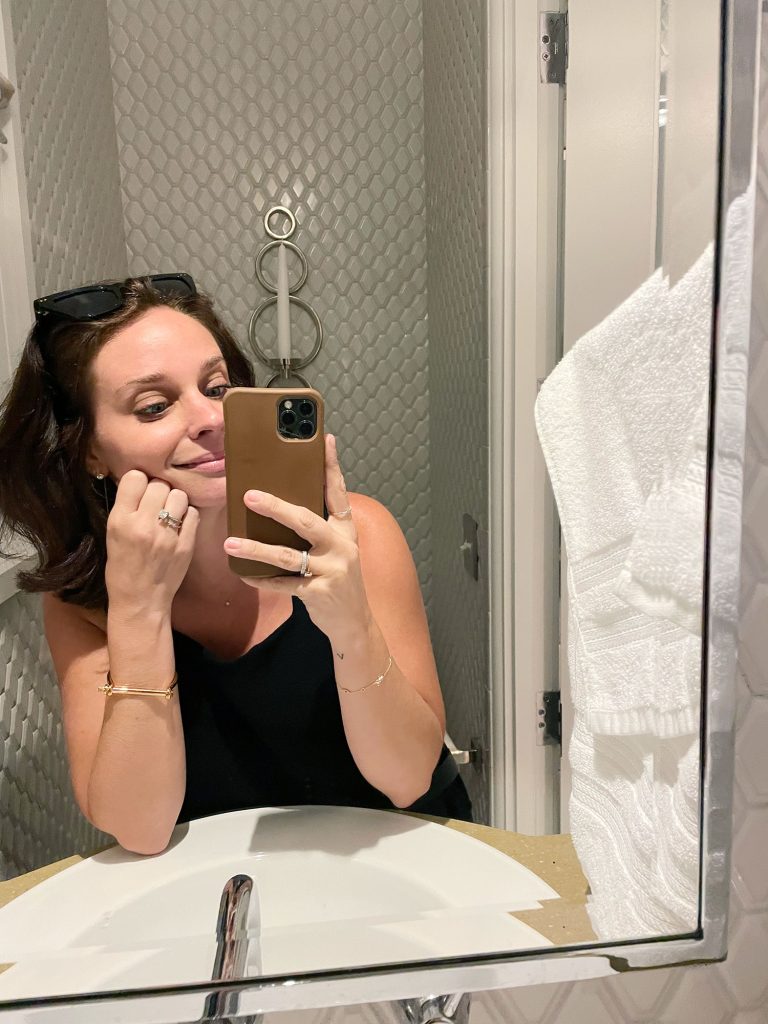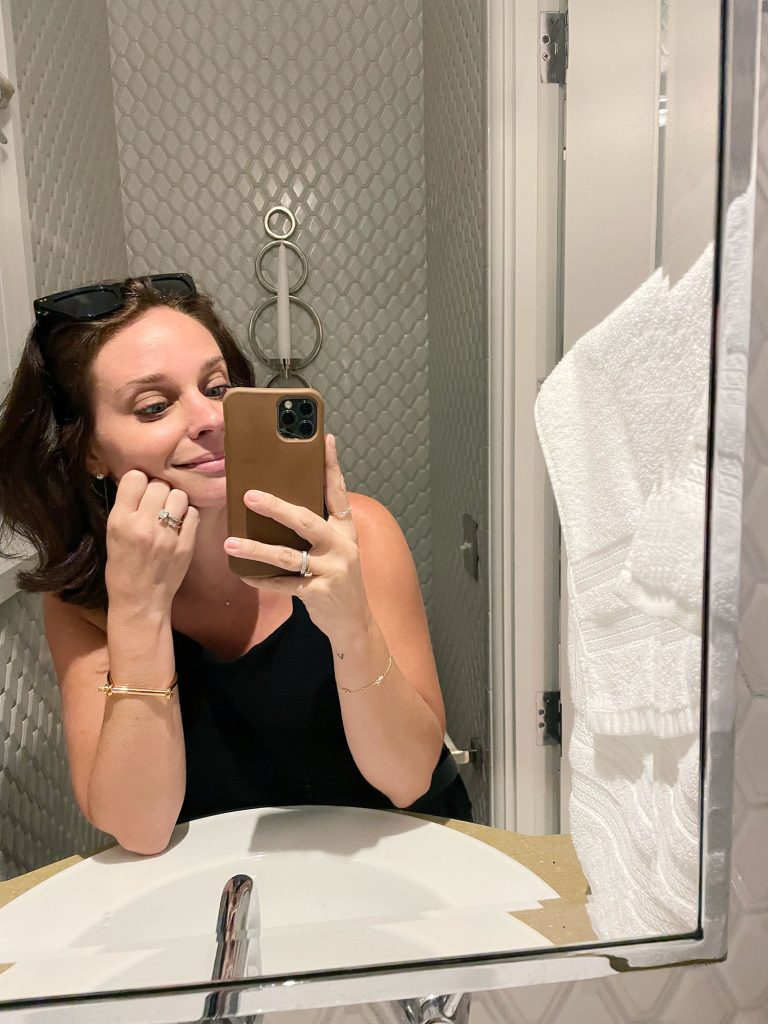 Oh, and we couldn't manage to find the episode with Sherry's story about Kevin Bacon, but luckily you got the gist of it from this episode. Feel free to DM Sherry if you're listening to old eps and come across it so we can link it here.
Which House Feels The Most Like "Us"?
Like we said in the episode, it's hard to explain or illustrate such a subjective feeling, but maybe the photos below help to capture it? This is a picture of our last house's ensuite bathroom (one of 3 bathrooms in the house) with a photo of our current shared (only) bathroom below it: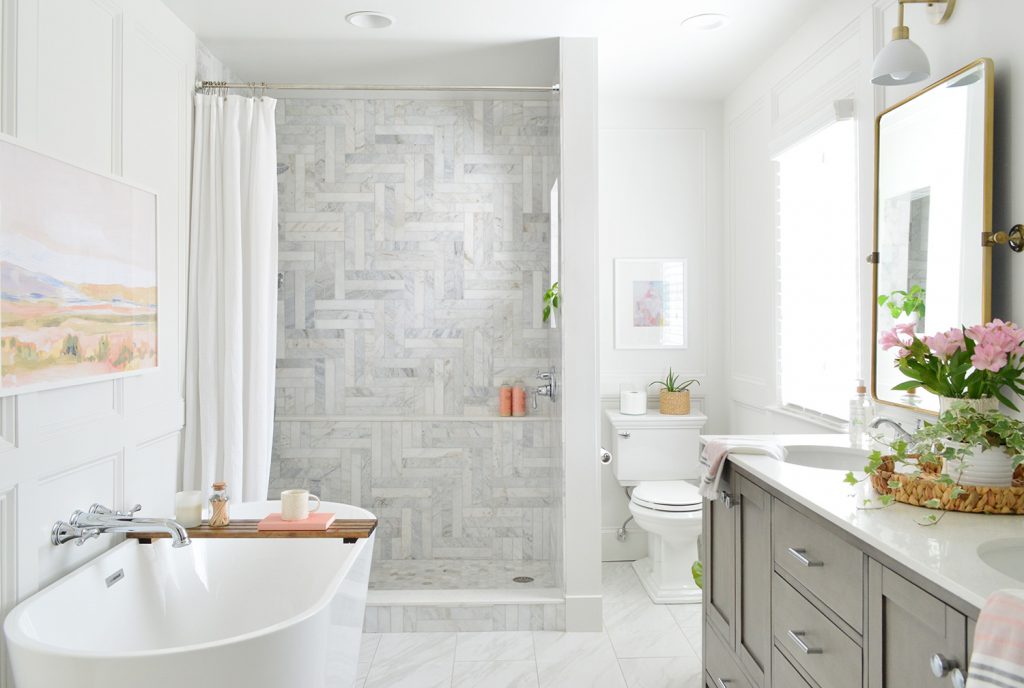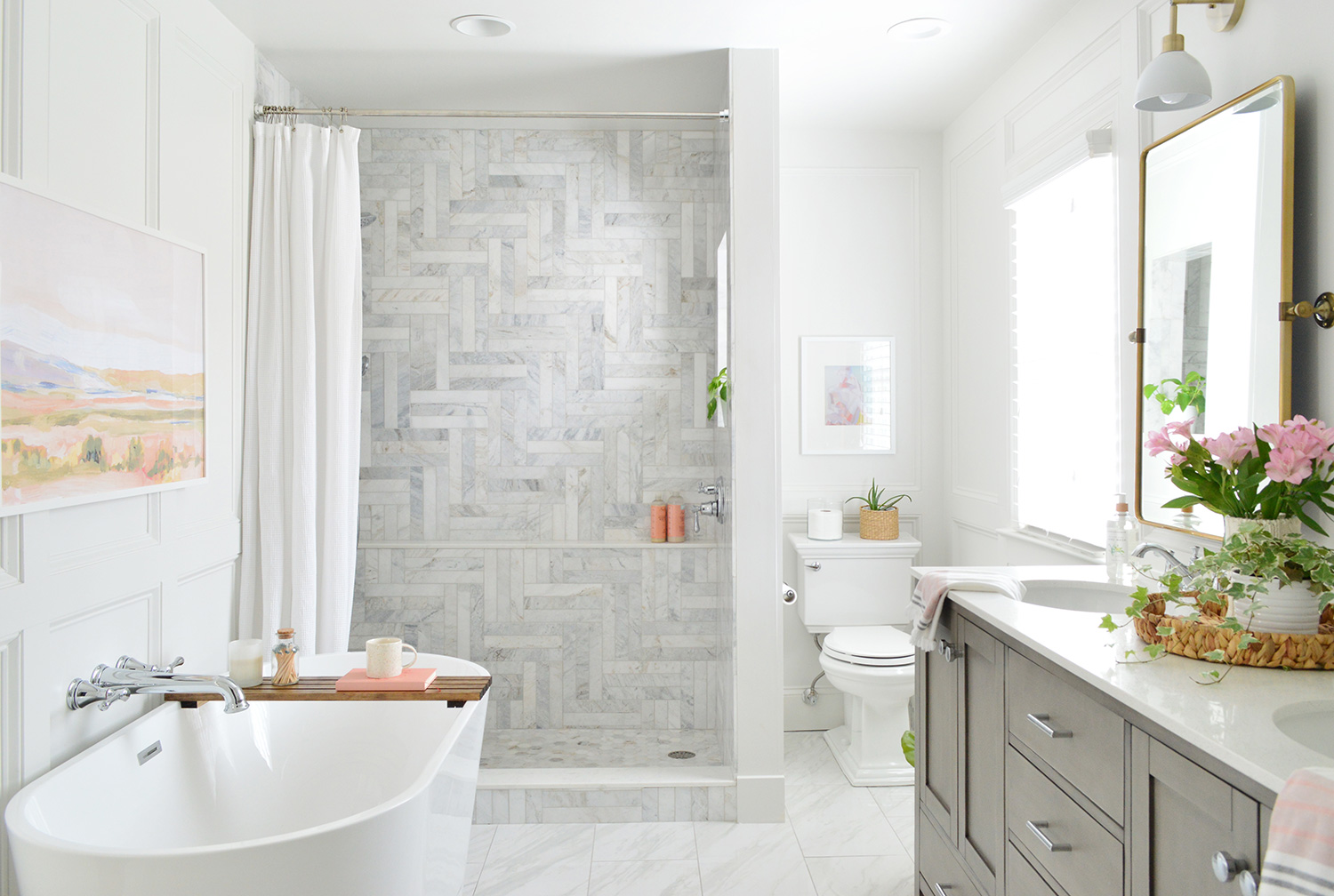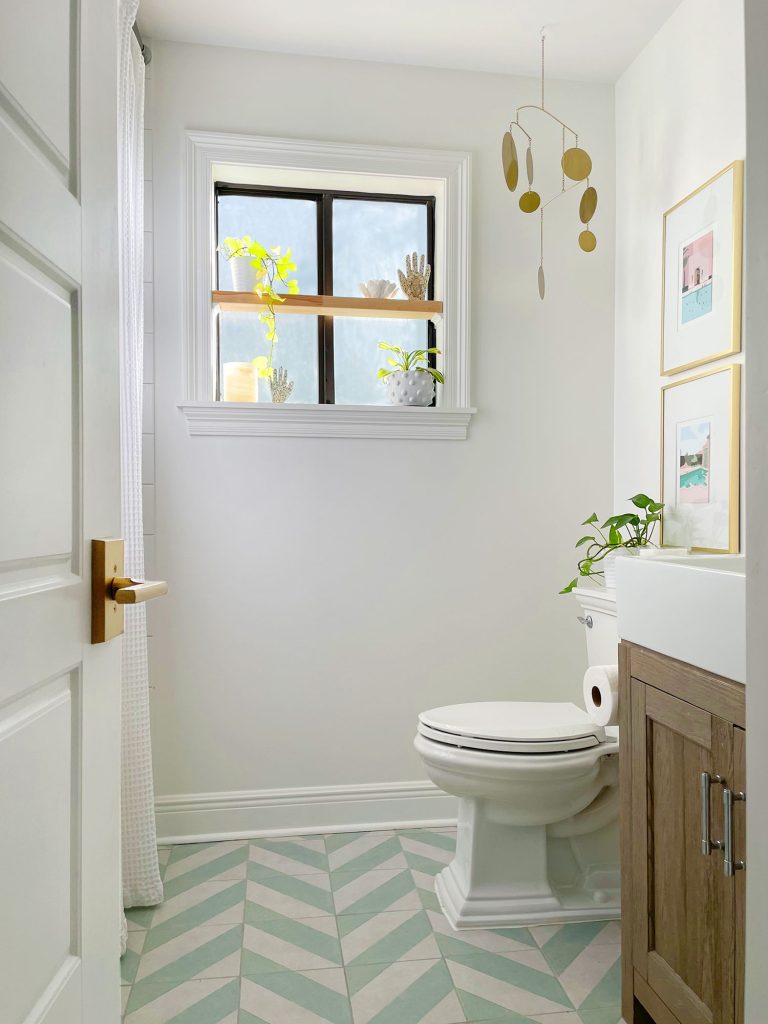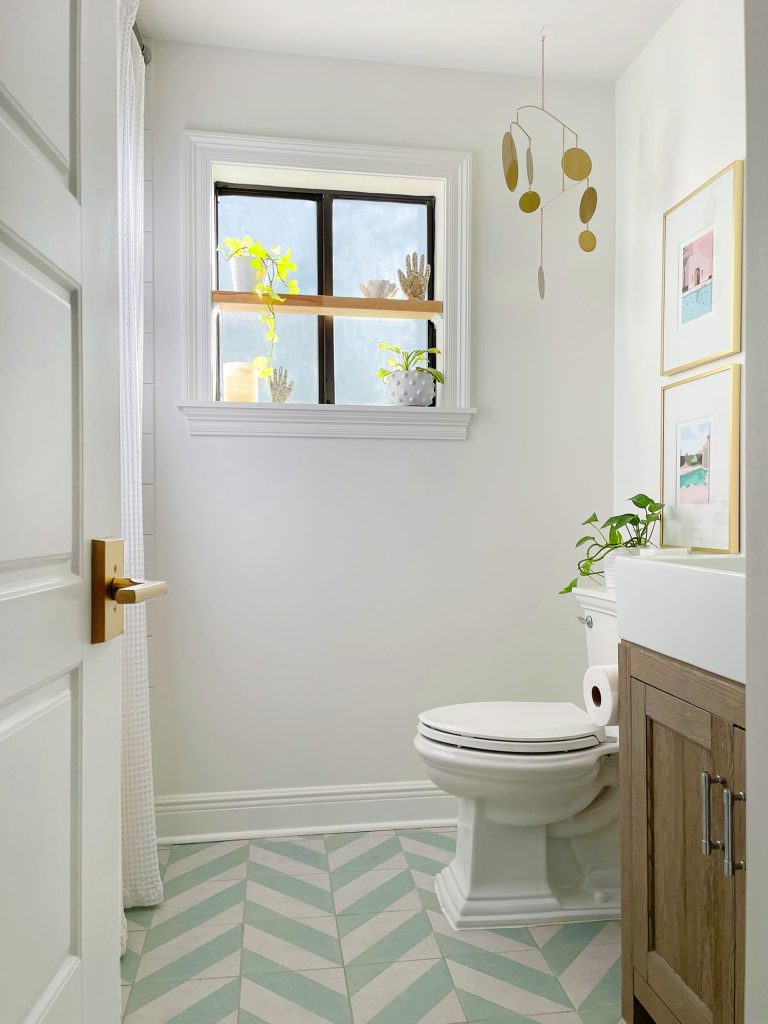 And maybe when you compare the exterior of our current home to our last home, you'll see what we mean by one feeling more quirky & casual, while our last house feels more stately and traditional.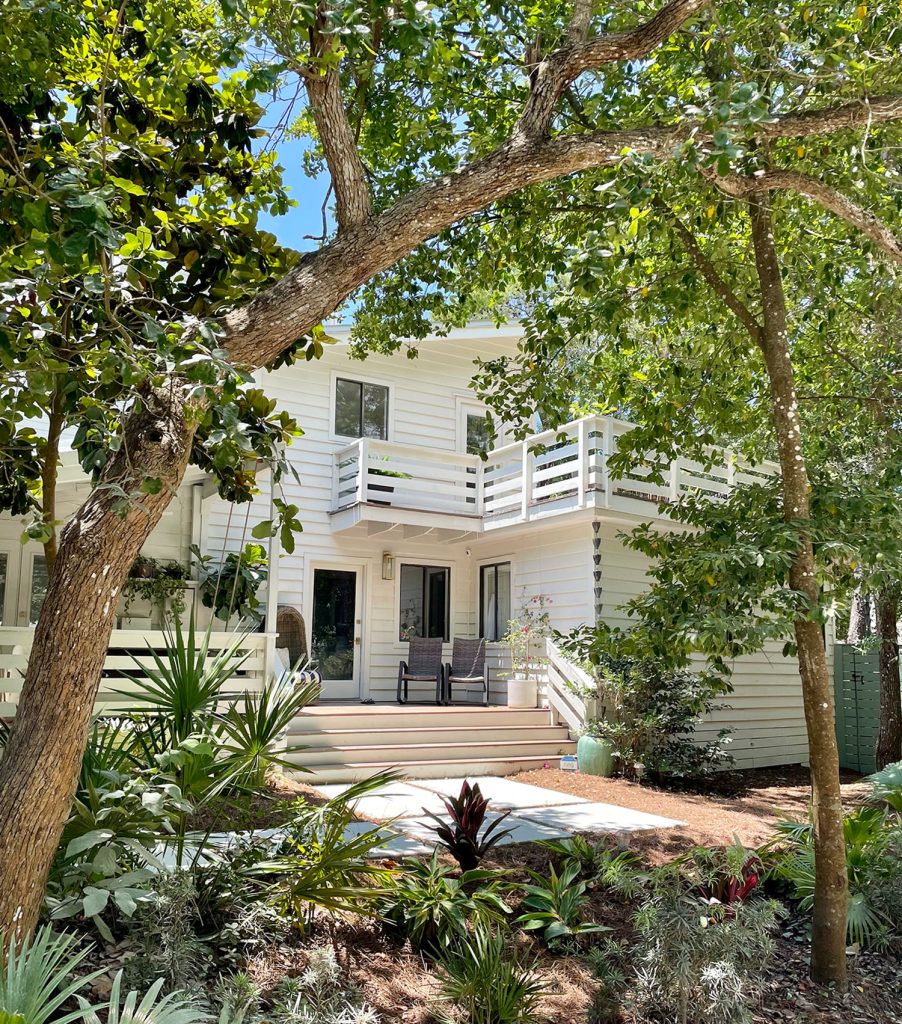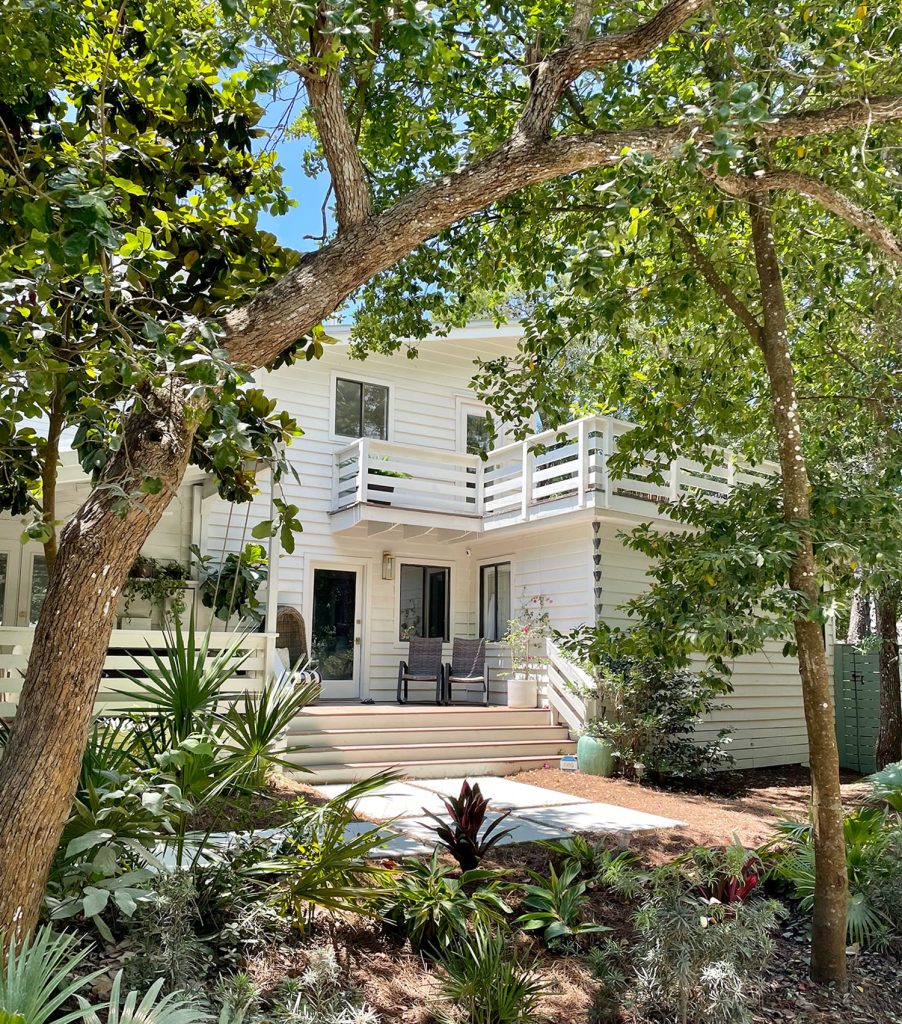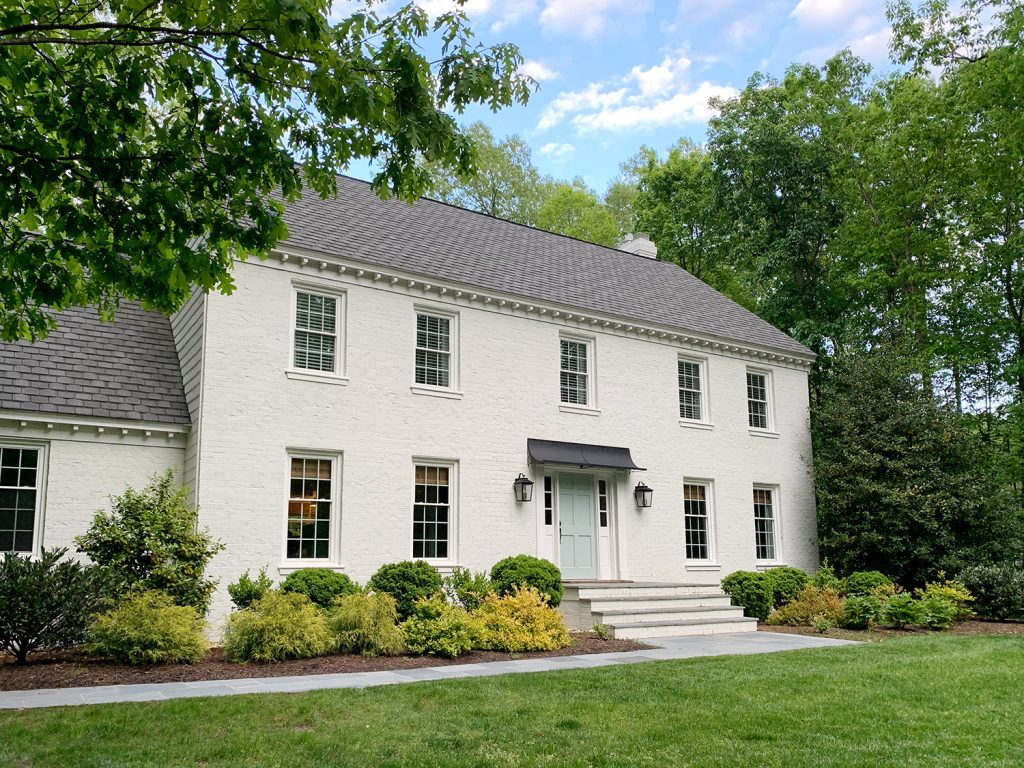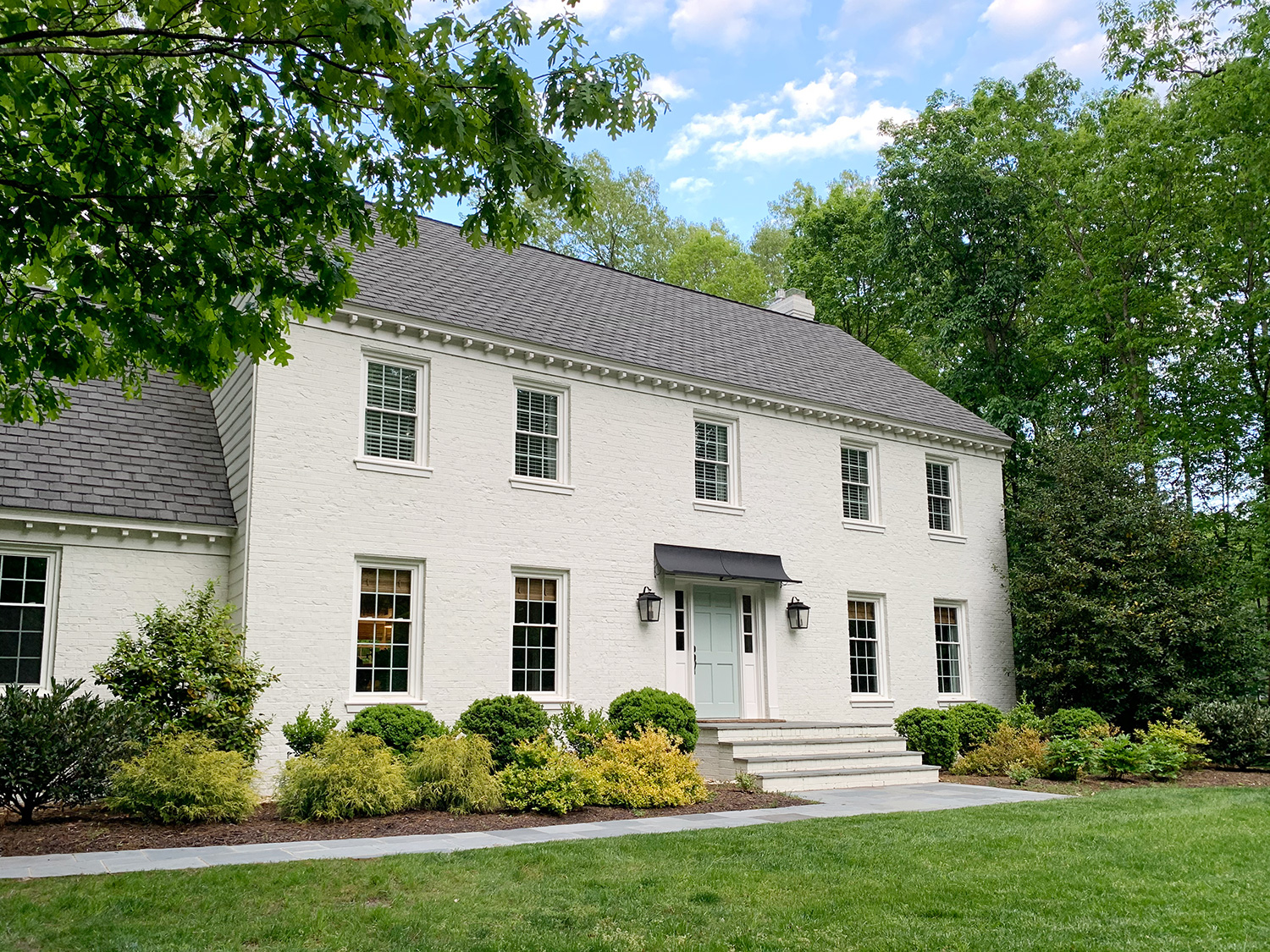 Sherry also mentioned the contrast between our two kitchens – one with a giant 10′ island with custom extra thick quartz, and the other with a casual dining table in the middle of the much smaller room.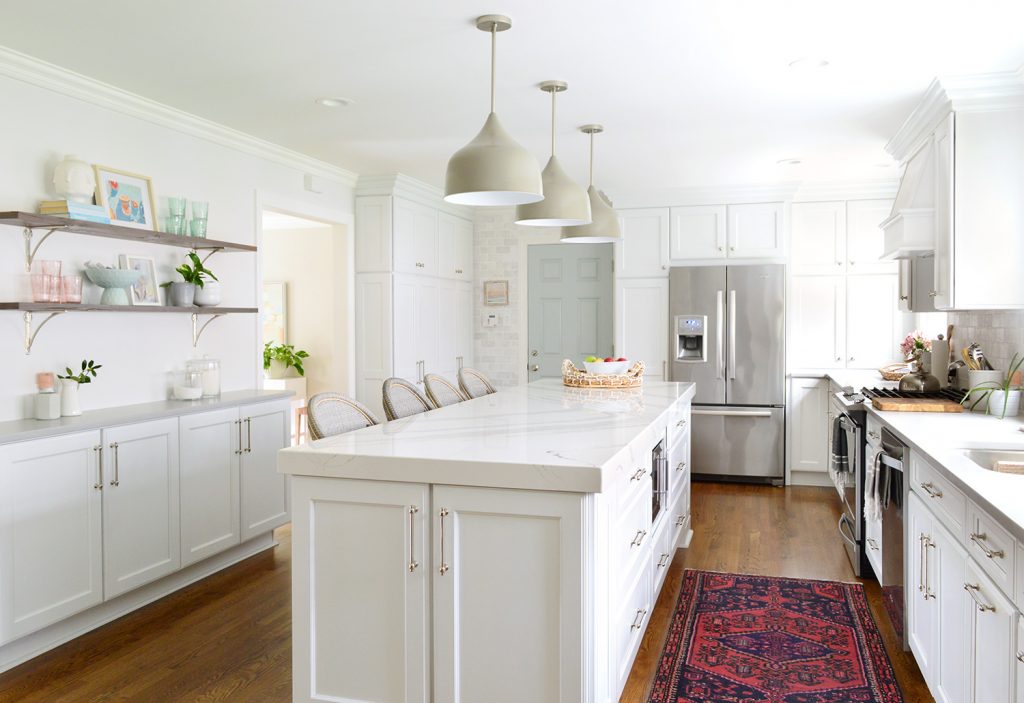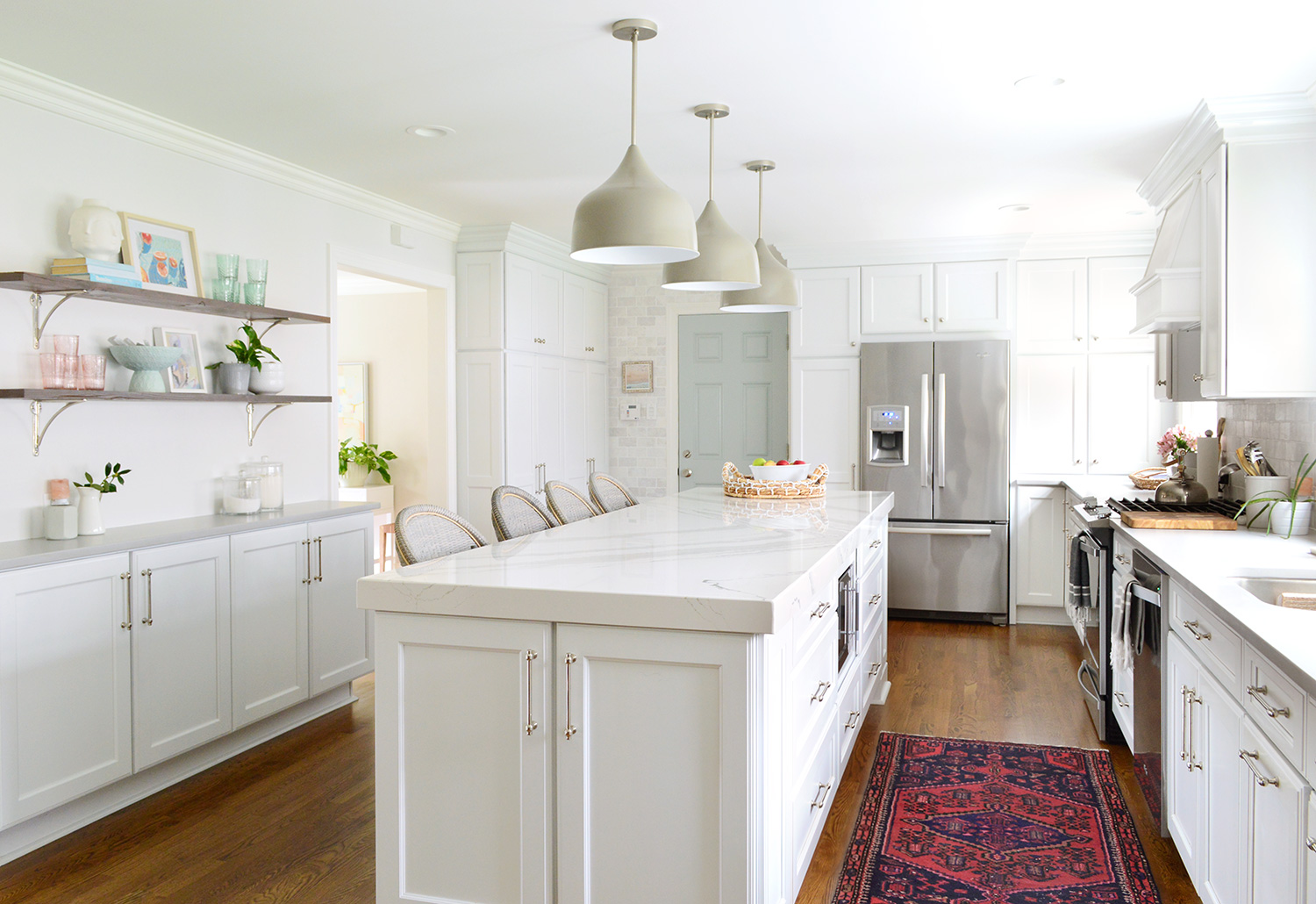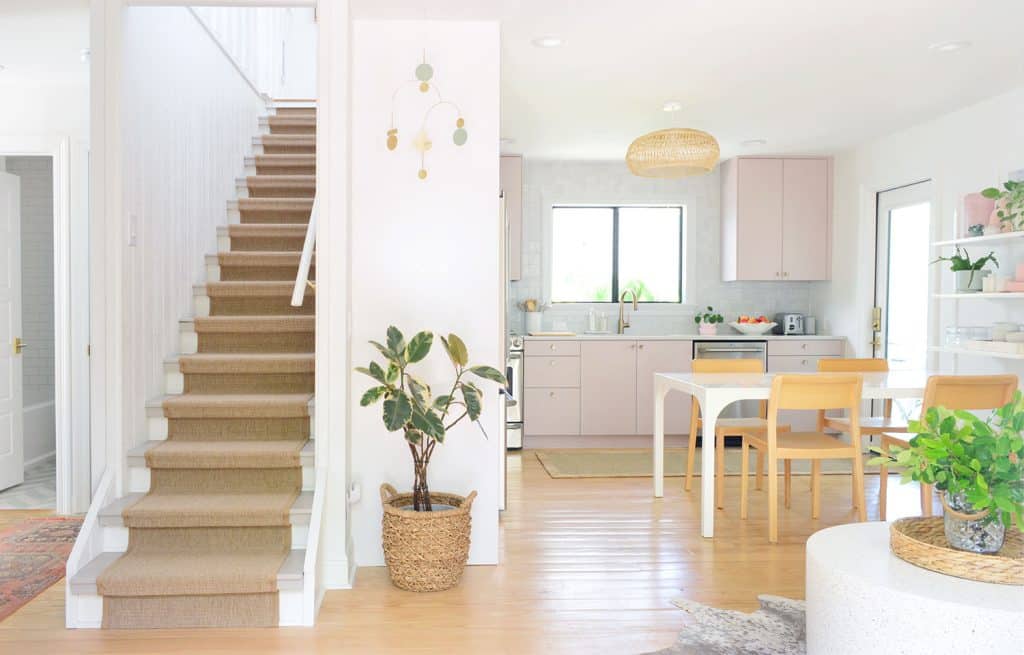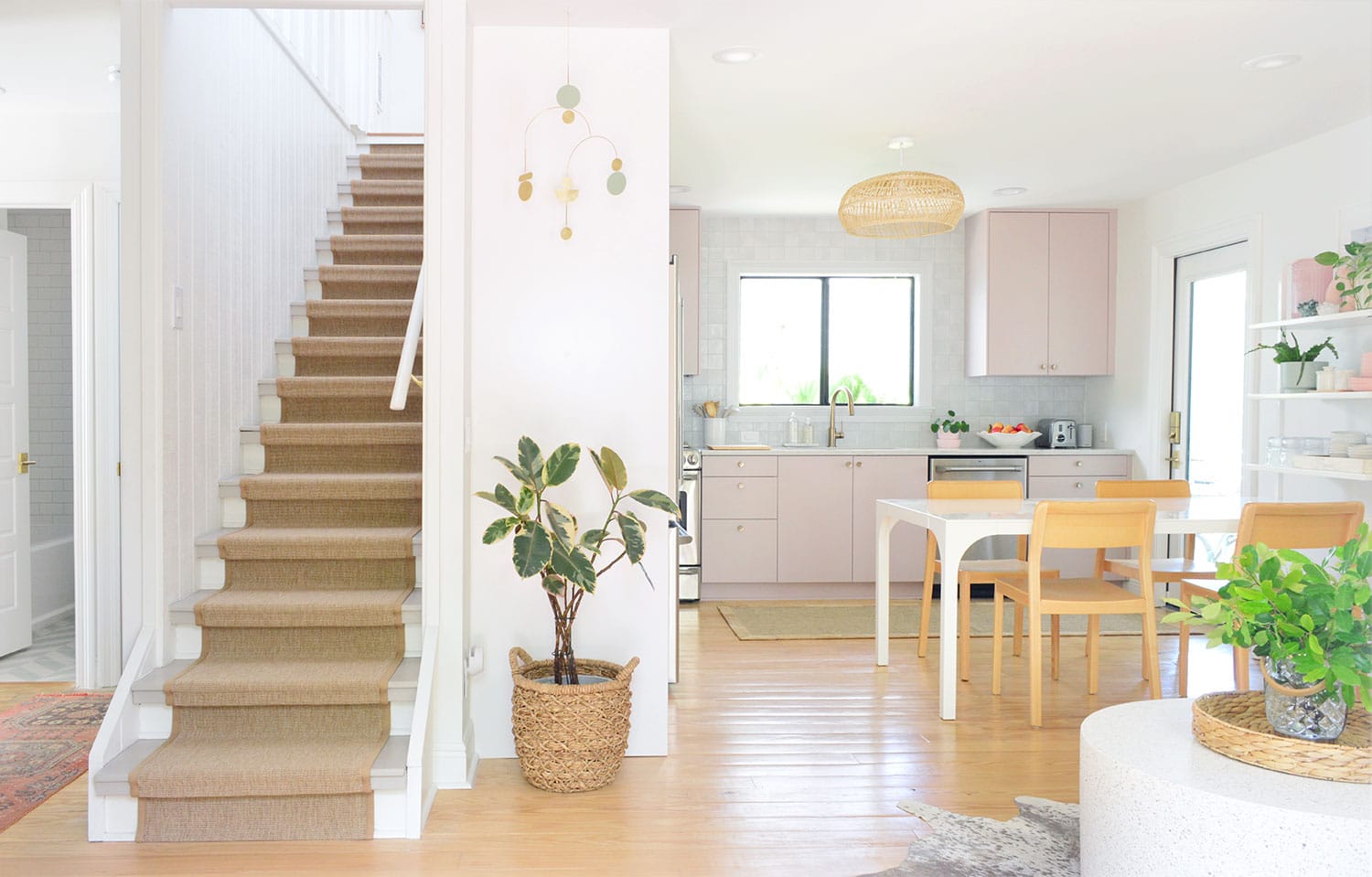 Perhaps another good comparison is what someone might think standing in our last house's walk-in closet, versus seeing our current bedroom closet setup (second photo), which is Ikea wardrobes placed along a wall of our bedroom.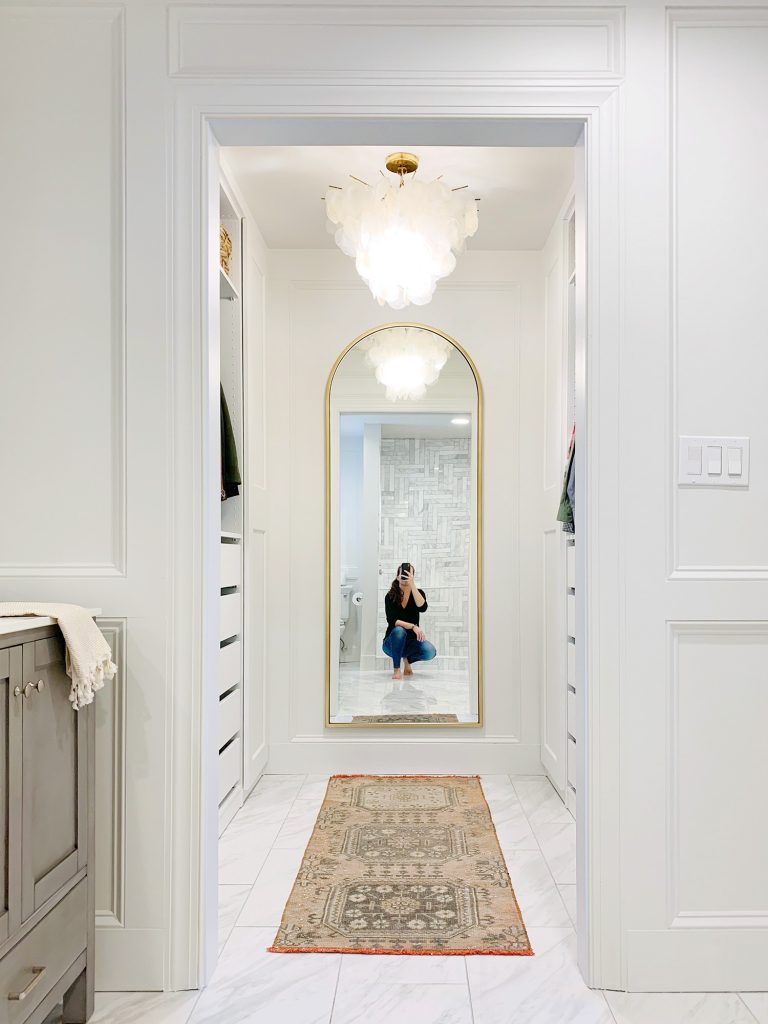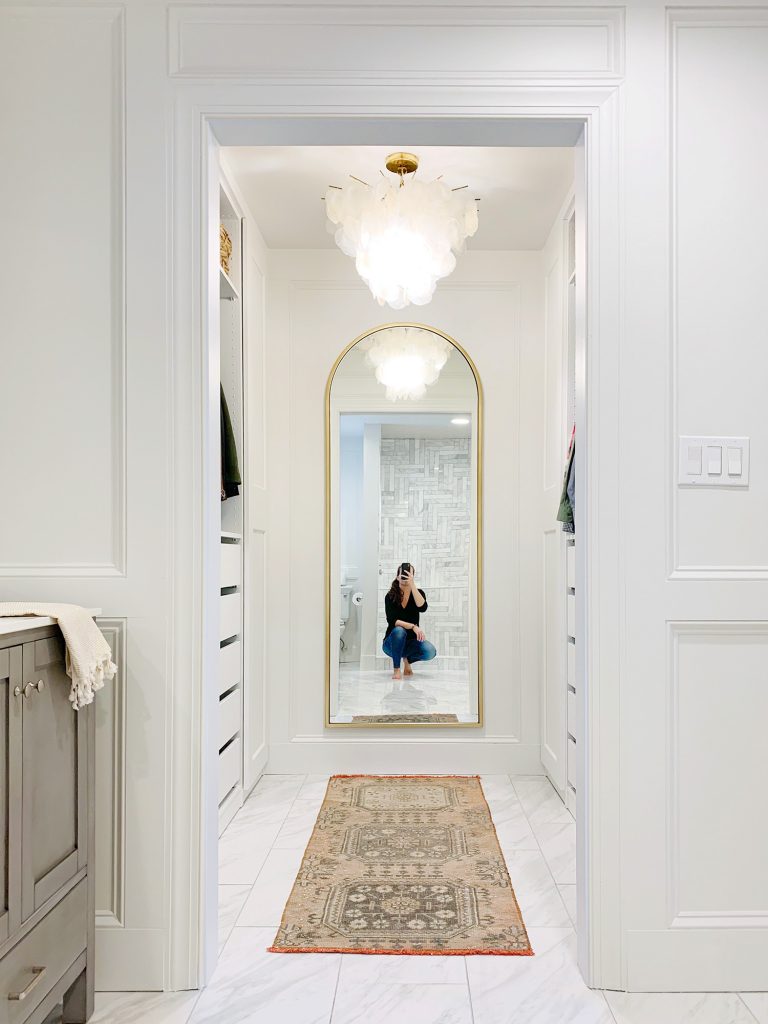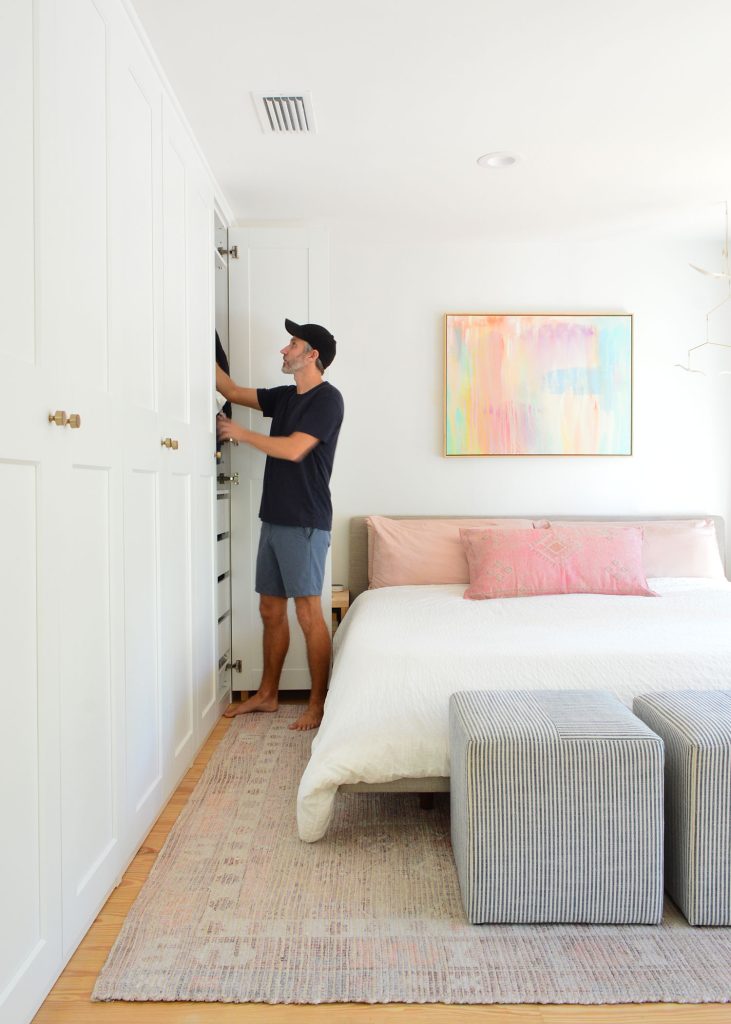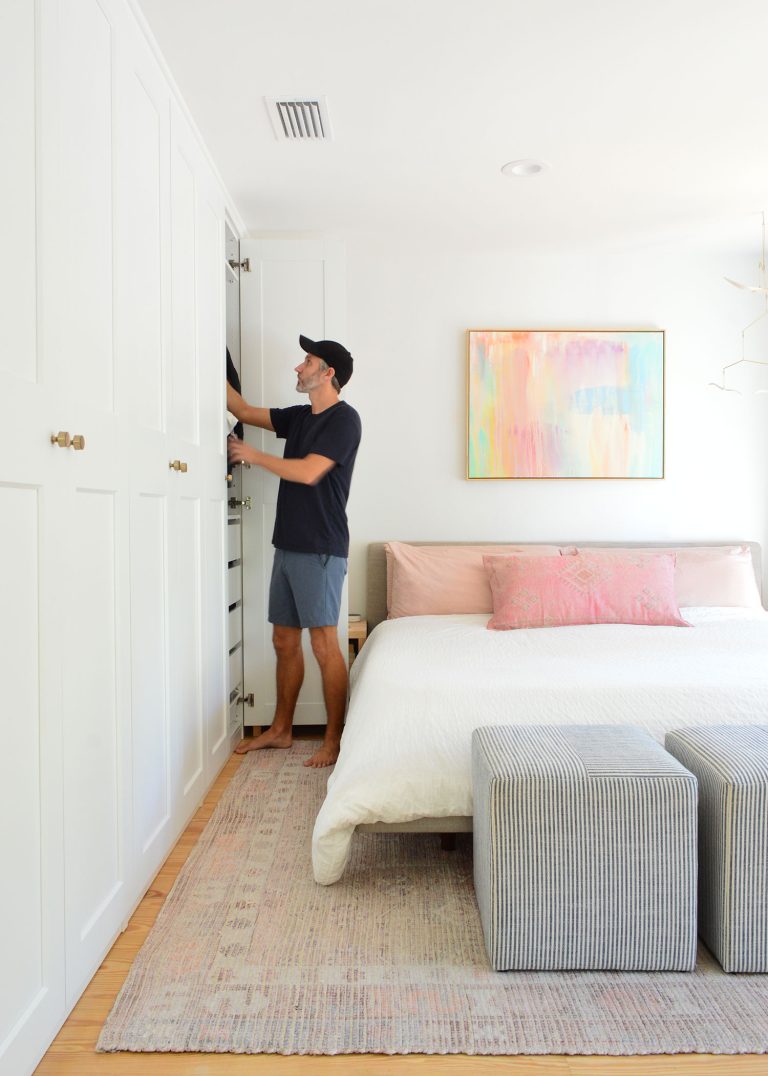 Again, nothing is a perfect representation of how the contrast feels *in person to us* (and it's all so subjective anyway), but hopefully these photos help to illustrate that amorphous thought we were trying to express.
We're Digging
Here are links to all of the books we mentioned, including the two that Sherry has gushed a lot about already on Instagram this year:
We also mentioned a lot of shows, so below are where you can find them and a link to their trailers on YouTube in case you want a teaser (language warning, btw)
As for home stuff, here are the acrylic purse dividers Sherry got for her closet to help keep some of her smaller purses, wallets, and clutches better organized. They're sold in a 2-pack and this is just 1 pictured below.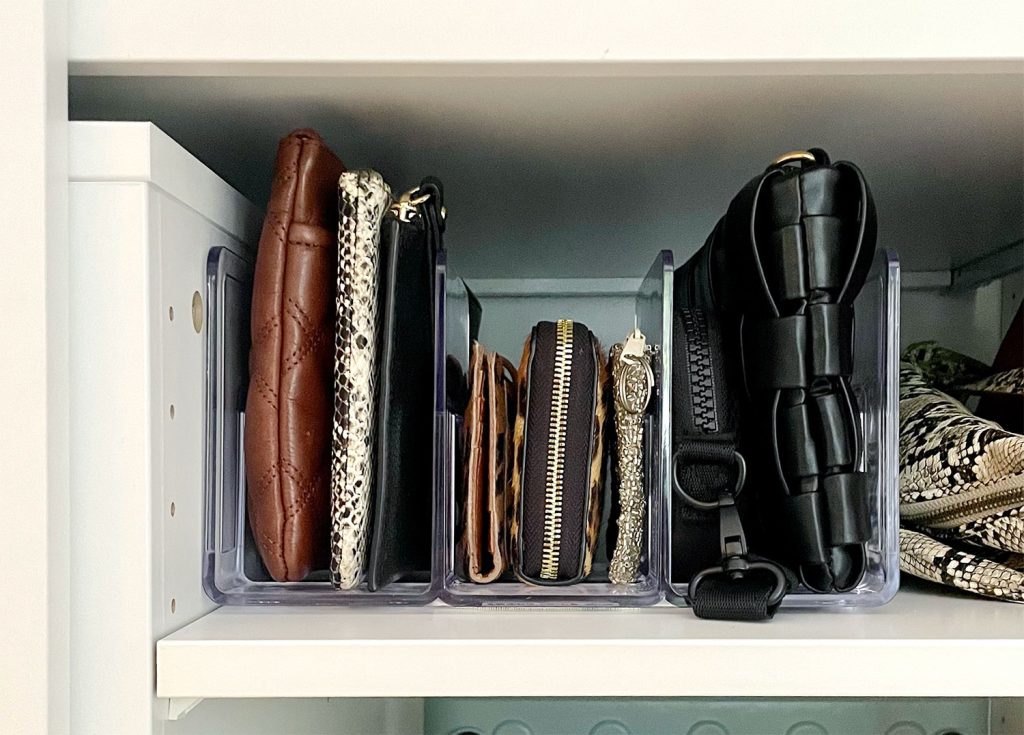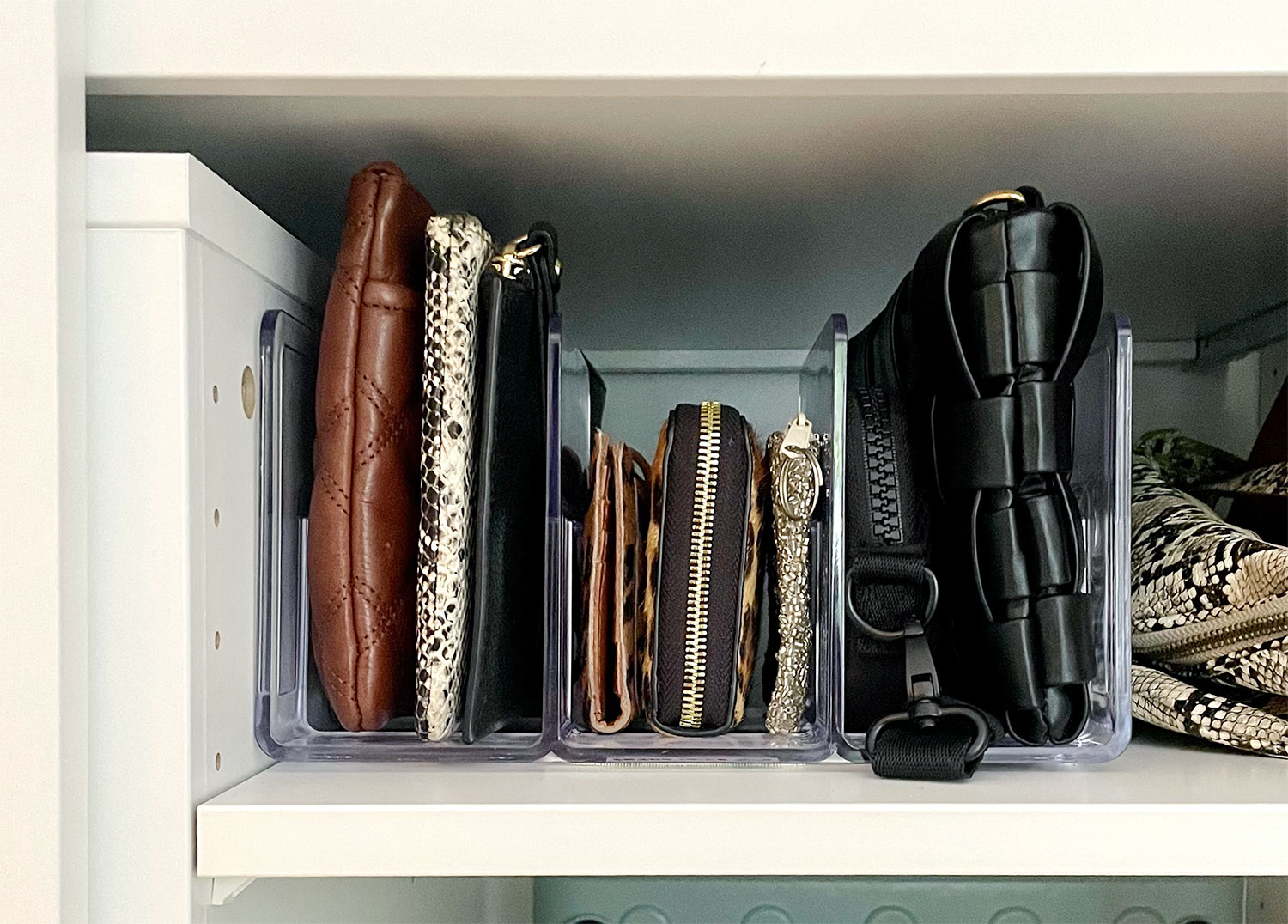 This is the nail polish caddy that has helped Sherry organize all of her nail stuff, while also making the colors a lot easier to see.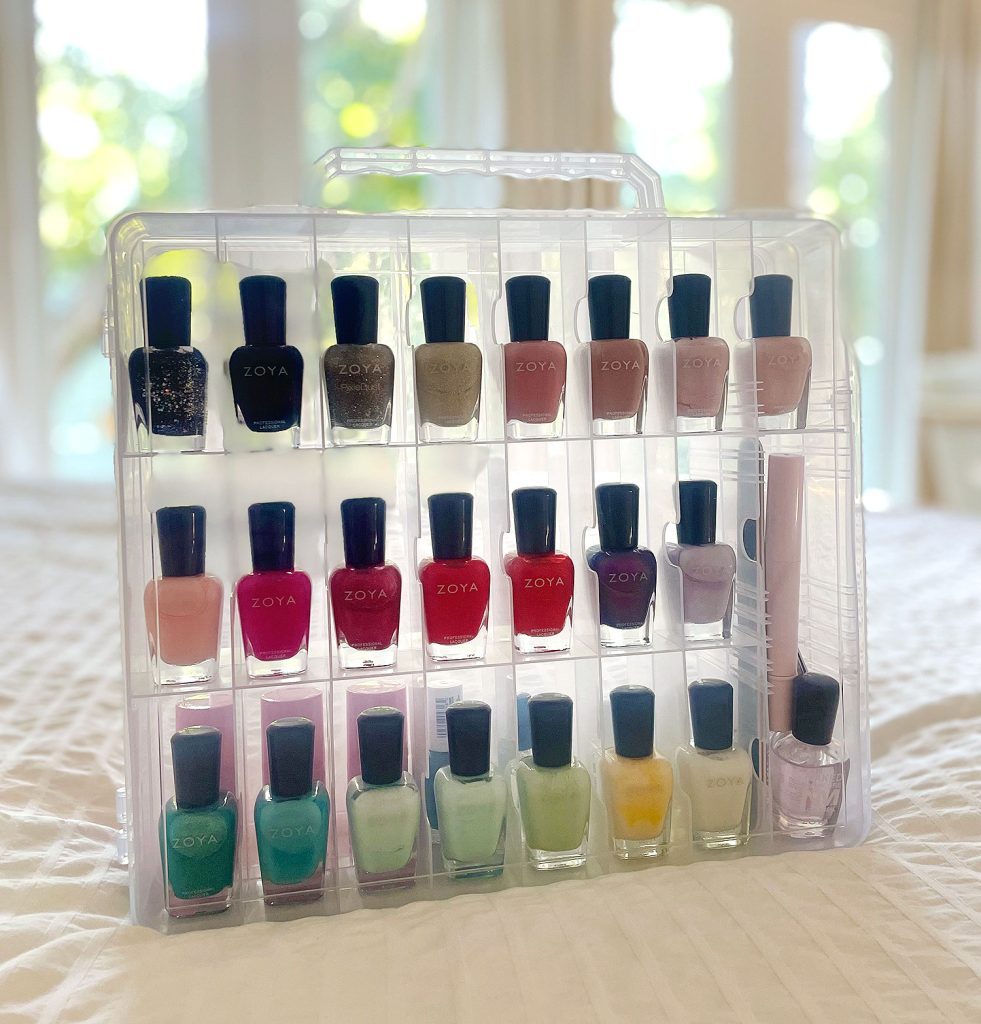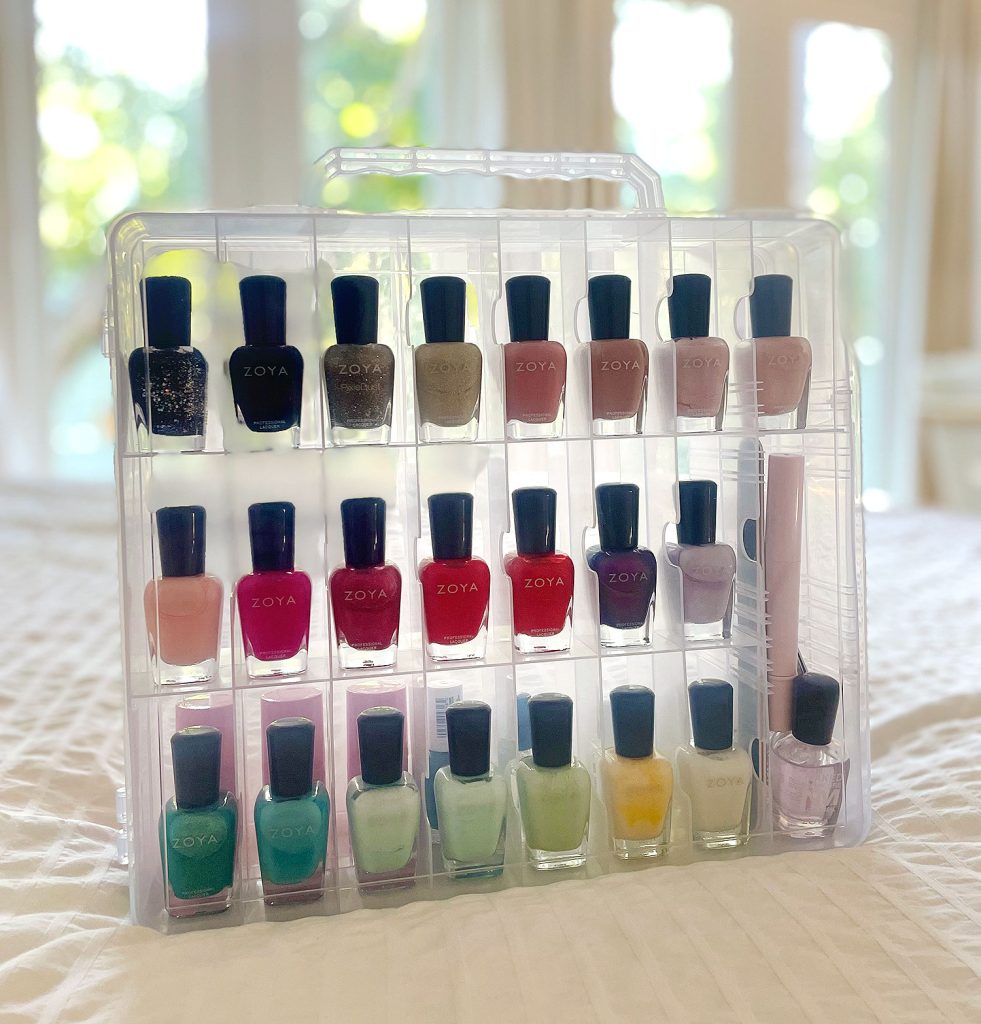 And, lastly, here's a photo of the refurbished Amazon Echo Show 5 that I got for our kitchen. We got ours for about $40 during a sale, but sometimes the new versions are cheaper than the refurbished ones – so be sure to check before ordering.
You can see the tropical plant graphic that won Sherry's heart below. It's just one of the standard clockfaces that Amazon offers, so we didn't do really do anything special to get that photo on there.
We've also got two blog post about how we use smart tech in our home, if you're curious: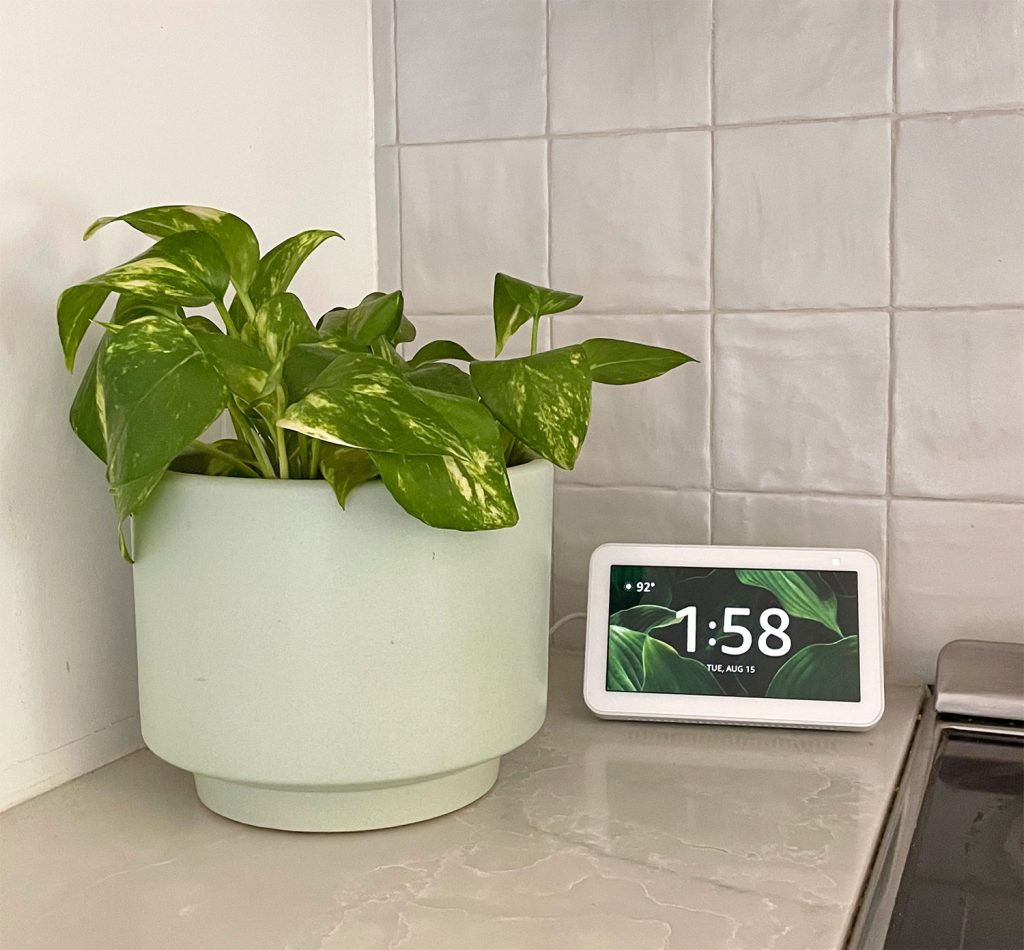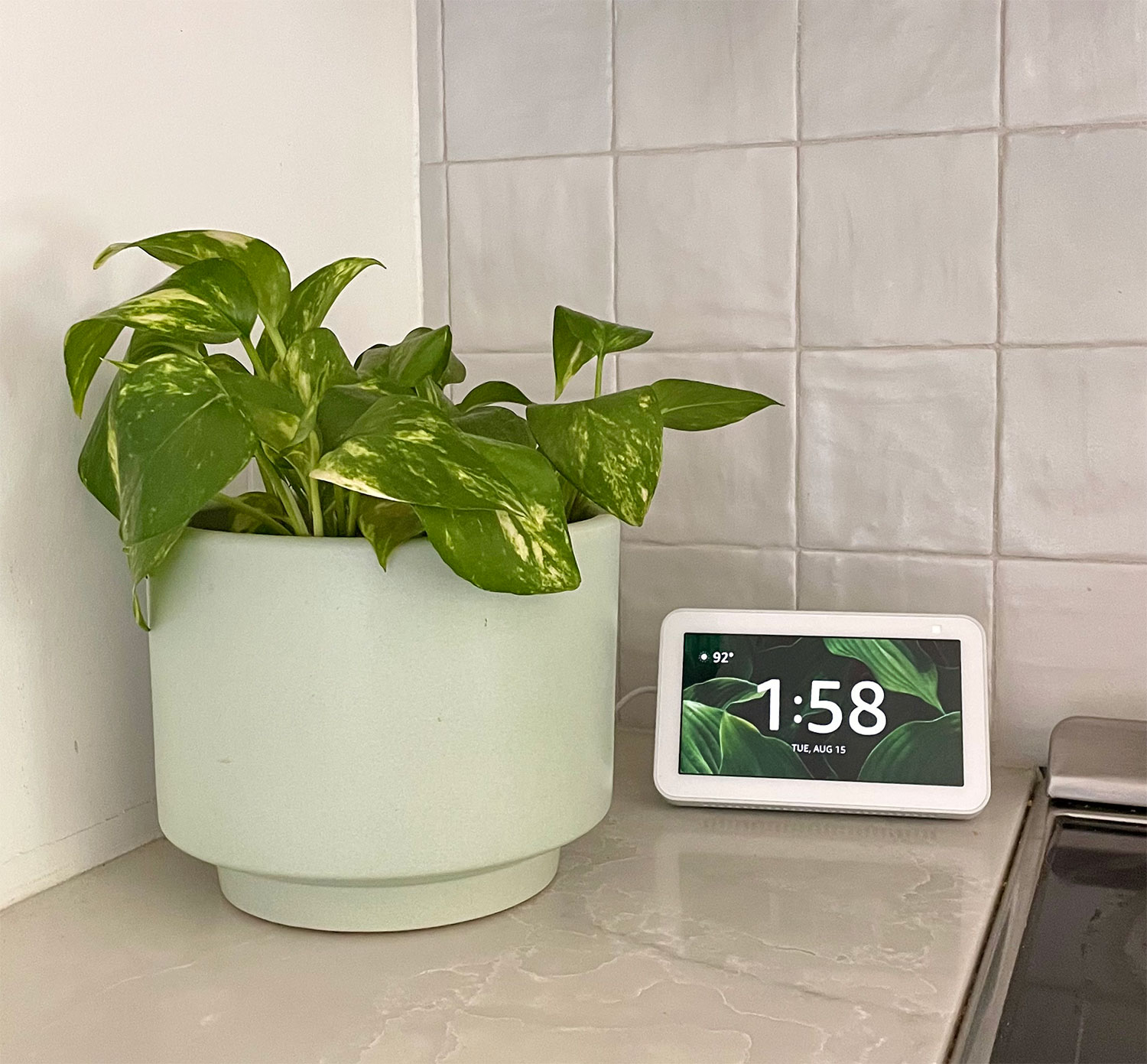 If you're looking for something we've dug in a past episode, but don't remember which show notes to click into, here's a master list of everything we've been digging from all of our past episodes. You can also see all the books we've recommended on our Book Club page.
And lastly, a big thank you to ShopTherapedic (formerly Agility Bed) for sponsoring this episode. Now you can snag their Labor Day deal of 20% off any mattress + 2 free temperature-regulating pillows at ShopTherapedic.com. Or, after September 10, 2023, get $300 off any mattress using YHL code at checkout. Plus, find a retailer near you to check out their new Immunity mattress in person.
Thanks for listening!
*This post contains affiliate links, so we may earn a small commission when you make a purchase through links on our site at no additional cost to you.
More posts from Young House Love
Source link